Why Solar Is A Need Of Future India?
---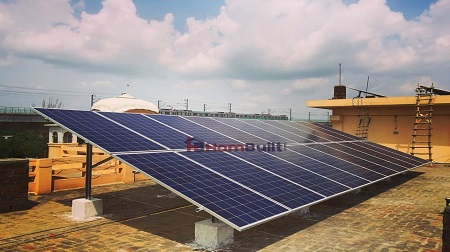 24-03-2019
Posted by: Hombuilt
As the years are passing, the question on the survival of human being is also spreading its roots at an alarming rate. What are the survival stings? How to store resources? How to face those coming epidemic situations? All these answers are hidden in the core of time lap. But we are heading towards one of the safest and fasted booming platform in the field of recycling of natural resources, i.e Solar Energy. In past 35- 40 years many countries that are known to be developed has showed the importance to the growth and development of solar energy in their provinces.
India's total power generation was around 290 GW out of with 40GW was achieved by Solar energy. That is itself a bug achievement and is also helping in the Economic Development.
A daily usage of Indian family uses around 5 Units of the electricity per day that includes Fans, Tube light and low load appliances. By using Solar it can help in reducing those Units to 60% as I KW of Solar produces around 3 Units of electricity that is very much sufficient for daily usage. Using solar is the best way to make the environment happy as it is one of the ways in which no harmful gases or pollution is created. It has reduced the impact of fossil fuel or other traditions methods of electricity generation. The only pollution is produced by solar is when it is transported from one place to another.
Once you have installed solar at your place you will find a dip in the electricity bills the PVC ells converts the sunlight into the electrical energy by the means of Inverter. The average installation cost of solar plant in India is Rs 70,000 per KW. For the best results it is advisable to install minimum of 1.5KW of the solar plant. But maintain it for longer run is itself a task for the owners.
If you are looking forward for some more details on solar energy and its use, you can visit www.hombuilt.com for the best description on same.
Other Blog
The kitchen is much more than just a small section of your home. Trust me; it is the most difficult part of your home to remode....... Read More »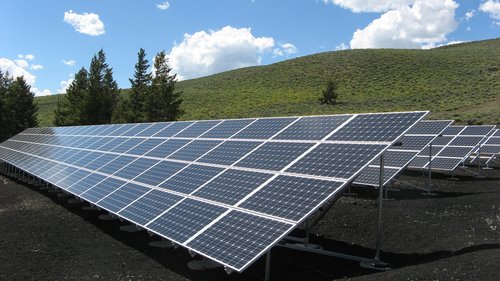 With the availability of various options related to alternative fuel or energy sources, solar energy is consistently becoming t....... Read More »